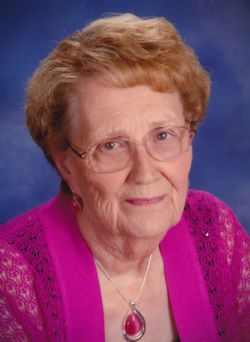 Visitation
Grimes Funeral Chapels
728 Jefferson St.
Kerrville, TX 78028
Wednesday, May 18, 2022
5-7 PM
Map & Directions


Send Flowers
Rosary
Grimes Funeral Chapels
728 Jefferson St.
Kerrville, TX 78028
Wednesday, May 18, 2022
7:00 PM
Map & Directions

Mass
Notre Dame Catholic Church
909 Main St.
Kerrville, TX 78028
Thursday, May 19, 2022
10:00 AM
Map & Directions


Send Flowers
Garden of Memories Cemetery
3250 Fredericksburg Rd.
Kerrville, TX 78028
Map & Directions


Send Flowers
Kathryn Wahrmund
of Kerrville, TX
August 1, 1931 - May 12, 2022
---
Kathryn (Kathy) Hermes Wahrmund, at the young age 90, of Kerrville, Texas, passed away Thursday, May 12, 2022, at a hospital in San Antonio. She was born to Katherine (Kate) Kalka Hermes and Oscar Hermes on August 1, 1931, in a log cabin on a ranch in the town of Dunlay, Texas, Medina County. Kathy was a year old when the family moved to the Finger Ranch in Medina County. She attended elementary school in a one-room schoolhouse in Rothe School District of Medina County. She walked three miles, sometimes traveled by horse or horse and buggy. As she told us, she mainly had to walk. The family moved to Dripping Springs, Texas, for her high school years.

The family moved to Harper, Texas, and while attending a church social, she met the love of her life, Alanzo Wahrmund. Kathryn Hermes married Alanzo on August 29, 1950, in the St. Anthony Catholic Church in Harper, Texas, by the Rev. A.A. Gitter.

She was a homemaker raising her four children. After all her children were in school, she entered the work force working at La Bazaar Cantina and Jumbo Burger where she took pride in making the Famous Onion Rings. Her career spanned from Food City to Anthony's where she retired after 11 years. Alanzo had retired too and just after two weeks, Kathy decided making meals three times a day was not for her. She went to work at the Children's Ark part-time and soon they knew she was such an asset because she blessed so many young children with her tender loving care. Kathy became full-time and worked 22 years well into her eighties. Retirement was not in her DNA as she would always tell people, ''why retire and grow old?''

After her second retirement, she continued enjoying her hobbies of crafts and gardening, taking endless trips with her daughters, from Nevada, Utah to New York and Maine, and making her famous funnel cakes for her grandchildren.

Her joy was talking about her family. The yearly family reunions with her siblings, catching up on new additions to the family and reminiscing stories of growing up. She talked to all her siblings daily even sometimes twice a day.

Kathy is survived by two daughters, Karen Storms and husband, Charles (Chuck), and Marian Cox and husband, Jon of Kerrville; one son, Dennis Wahrmund and wife, Alice of Kerrville; grandsons, Shane (Erika) Wahrmund of Pipe Creek, Eric (Joy) Wahrmund, Brian (Kristian) Wahrmund, Richard (Melissa) Wahrmund and Kyle Gallie (Sammie), Brandy Lovell; great-grandchildren, Brittany Wahrmund of Oklahoma City, Oklahoma, Meriah Lopez, Alona Wahrmund, Catalina Wahrmund, Jaxon Wahrmund of Pipe Creek, Taylor Pirkle (Gage) and Jaydon Wahrmund, Eric Wahrmund II of Denton, Texas, Kapua Bailey, Micayla Madden of Houston, Texas, Ivan Wahrmund of Oklahoma City, Oklahoma, Dakota Wahrmund, Savanna Wahrmund, Stephen Furbish and Lawton Wahrmund, Peighton Wahrmund, Eddilyn DeMoss, Kayleigh Gallie of Kerrville, Preston (Taylor) Berry of Virginia, Dalyn Berry, Brelly Berry of Magnolia, Texas; great-great-grandchildren, Madison Berry, Asher and Dean Greer Pirkle of Denton, Texas.

She is also survived by sisters and brothers, Fern Griggs, Rose Backus, Milfred Hermes, Joyce Bailey, Leona (Tommy) Edgeman, and Larry (Pam) Hermes.

She was preceded in death by her loving husband, Alanzo; son, Allan Wahrmund; sister, Ann Schultz; brothers, Charles, Julius and Joseph Hermes.

Pallbearers are Kathy's grandsons, Shane, Eric, Brian, Richard Wahrmund, Kyle Gallie and oldest great-grandson, Dakota Wahrmund.

Visitation is Wednesday, May 18, 2022, 5-7pm with rosary recited at 7 p.m. by Deacon Sonny Kaufhold at Grimes Funeral Chapels. Funeral Mass will be celebrated at 10:00 a.m., Thursday May 19, 2022, at Notre Dame Catholic Church, with Father Rafael Duda, celebrant. Interment will follow in Garden of Memories. Celebration of Life reception will be at Kerrville First United Methodist Church, 321 Thompson Dr., Kerrville, Texas, following interment.

6 Condolence(s)

Rose Backu
Winter Haven, FL
Thursday, May 19, 2022
My dear sister. You were one of the best.
I will miss our 2-3 hour talks on the phone.
RIP sis love you

Rose Backu
Winter Haven, FL
Wednesday, May 18, 2022
My dear sister. You were one of the best.
I will miss our 2-3 hour talks on the phone.
RIP sis love you

Lisa Desilets
Kerrville, TX
Tuesday, May 17, 2022
You can bet she is rocking babies in heaven! So sorry for your loss, many fond memories...prayers are with your family during this difficult time

Delton Mark Hermes
Jacksonville, AR
Tuesday, May 17, 2022
I loved talking with you about the family when you visited Arkansas. So enjoyed our trips to your house when I was little. What a blessing you were to us.

Tony Lowery
La Luz, NM
Monday, May 16, 2022
RIP Granny....My condolences to the family.

TJ Beaver
Kerrville, TX
Friday, May 13, 2022
RIP Ms Kathy! Heaven gained an Angel that was very worthy of flying with the best! Prayers and hugs to family!!! 💗TJ