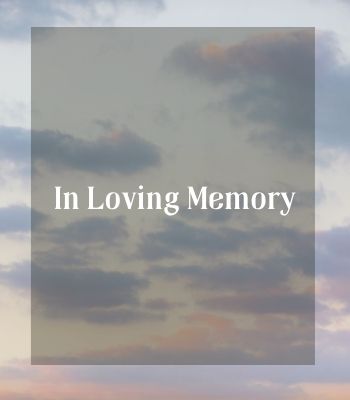 Memorial Service
River Front Village Clubhouse
Kerrville, TX
Friday, July 15, 2022
1:00 PM


Send Flowers
Lois Lillian Bedenbender
of Kerrville, TX
May 26, 1929 - June 25, 2022
---
Lois Lillian Alley Bedenbender, 93, of Kerrville, passed away Saturday, June 25, 2022 in a local care center. She was born May 26, 1929 to John Baxter Alley and Ruby Emerson Alley in Uvalde, Texas. She was the youngest of three siblings, Doris, Joyce, and JB, and graduated from Uvalde High School.

She worked for Southwestern Bell Telephone Company for four years before marrying Airman First Class, Gerald Eugene Bedenbender, whom she met in San Antonio while he was working for Joyce's husband, Shad Causey.

Lois married Jerry in San Antonio October 26, 1953. After a honeymoon trip to New Mexico, Jerry left for training in California before going on to Korea to serve in the Air Force in Korean conflict.

Lois was a housewife. She was always ready with a smile, enjoyed helping others and couldn't say no. She was well-known for her German chocolate cakes, and she loved being with her sisters and brother. There was always an abundance of laughter when they were together. She enjoyed trips to the beach and was especially fond of the Atlantic Ocean while they lived in Georgia.

They came back to Texas and lived in Seguin and then moved from Seguin to Kerrville where Jerry retired from Texas Farm Bureau.

After Jerry passed in 2004, Lois moved to Seguin, then to New Braunfels, and finally back to Kerrville to settle in River Front Village. She really loved living here and was very fond of being a part of the River Front community.

Lois is predeceased by her precious husband, Jerry; her parents; sisters, Joyce Causey and Doris Dolle; and her brother, JB.

Lois is survived by sister-in-law, Iona Alley; nieces, Sherry Causey Baker (Steve), Carol Calk, Stephany King (Ray) and Suzanne Hillis; and nephew, Dennis Gary (Shann). She is also survived by her dog, Harley, who has adopted Carla Manning. Lulu loved her dogs, Little Bit, Cricket, and Harley.

Memorial services will be held at the River Front Village Clubhouse at 1 PM, Friday, July 15, 2022, officiated by Rev. John Onstott.