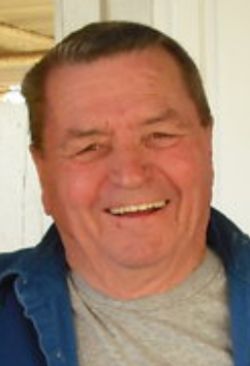 Funeral Service
Grimes Funeral Chapels
728 Jefferson St.
Kerrville, TX 78028
Saturday, September 2, 2023
2:00 PM
Map & Directions


Send Flowers
Nichols Cemetery
Kerrville, TX 78028


Send Flowers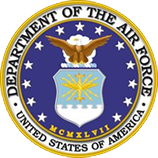 Lou Liesmann

of Kerrville, TX
December 4, 1937 - August 30, 2023
---
Emil Louis ''Lou'' Liesmann went home to be with the Lord on Wednesday, August 30, 2023.

He is survived by his wife of 50 years, Linda Kay Liesmann of Kerrville; daughters, Lori Liesmann Lineweaver (John) of San Antonio, Debra Liesmann Sheppard (Tom) of Ingram, Tanya Liesmann Harrell (Lance) of Kerrville and son-in-law, Chris Parkhill; as well as 14 grandchildren; and numerous great-grandchildren.

He was preceded in death by daughter, Kimberly Mains Parkhill of Gholson; parents, Velma Faye Liesmann and Arnold Otto Liesmann; and brothers, Thomas Arnold Liesmann and Roger Dale Liesmann.

Lou was born on December 4, 1937 to Velma Faye Eaton Liesmann and Arnold Otto Liesmann.

Lou served 12 years in the US Air Force after which he worked in the Postal Service as a letter carrier for 28 years.

He met the love of his life, Linda Kay Liesmann, and they married on October 5, 1973 and remained happily married for just shy of 50 years. Together they raised 4 girls.

Lou loved woodworking and could be found in his shop making birdhouses and cutting boards. He was an avid Dallas Cowboys fan and loved John Wayne movies.

He was a beloved husband, father, grandfather, great-grandfather and friend to many.

Services will be held at 2:00 PM, Saturday, September 2, 2023 at Grimes Funeral Chapels in Kerrville. Interment will follow at Nichols Cemetery.

Pallbearers are Chris Parkhill, Kyle Parkhill, Chance Parkhill, Peyton Parkhill, Kevin Barecky and Travis Barecky. Honorary pallbearers are John Lineweaver, Tom Sheppard, Chris Parkhill, Lance Harrell, Dusty Hambrick, Chris Roberts, James Wood and John Ellis.


11 Condolence(s)

Judy Gaston
Gulfport, MS
Monday, September 11, 2023
I'm so sorry to hear about Lou. 😘

Ron & Kelie Gillis
Round Rock, TX
Saturday, September 2, 2023
With many fond memories, we say goodbye for now and rest easy with God until we meet again. May God grant peace and strength to your large and loving group of family and friends.

Frank Donnell
Sunrise Beach, TX
Saturday, September 2, 2023
Thoughts and Prayers for all of the family. So very sorry for your loss. RIP Lou

Heriberta Paredes
San Angelo, TX
Friday, September 1, 2023
Our deepest condolences to Linda, Tanya, Lance Taylor, Brooke
He was always such a great host and very sweet man, The Heaven
Really got a good Angel, Fly High Señor Lou…..🙌🏼🙌🏼🙌🏼 Thank you
For your service…Now Rest Easy

From Bert & Jenn

Genevieve Loveless
Kerrville, TX
Thursday, August 31, 2023
What wonderful memories James and I have of working with "Lou Lou" at the post office! He was definitely one of the good guys! Go rest high on that mountain, Lou Lou! ❤️

Debbie sullivan
Peralta, NM
Thursday, August 31, 2023
Uncle Lou you are loved by all and will be missed by all prayers to all the family and hugs to Aunt Linda

Kyla Wood
Mary Esther, FL
Thursday, August 31, 2023
Thinking of y'all
God Bless

Rusty Hierholzer
Kerrville, TX
Thursday, August 31, 2023
Lou was a good man. Prayers and sorry for your loss.

Lonnie and Frances Agold
Boerne, TX
Thursday, August 31, 2023
Lonnie and I lived next door to the Liesmann's for 20 years. We listened to Lou always having so much fun with his girls. Our deepest sympathy to Linda and family. ( He was the best mailman in Kerrville) Rest in Peace .LOU

Amanda Agold
Kerrville, TX
Thursday, August 31, 2023
I am so sorry for your loss. I grew up next to the Leismanns. Lou was always so nice and kind. I will keep you in my thoughts and prayers.

Dean Stewart
Fredericksburg, TX
Wednesday, August 30, 2023
I am so sorry for your loss. Lou was a lot of fun when I was dating Lori. I am sure that he will be greatly missed