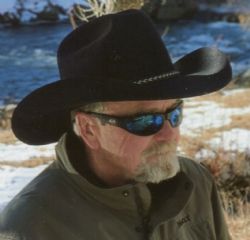 Celebration of Life
Vista Oaks Event Center
8192 East Highway 290
Fredericksburg, TX 78624
Saturday, September 16, 2023
5:00 PM
Map & Directions


Send Flowers
Curtis Franklin Jones
of Kerrville, TX
August 14, 1955 - September 4, 2023
---
Curtis Franklin Jones, 68, passed from this life and was fully restored with his Savior on Monday, September 4, 2023 at his home in Kerrville, TX following a brief illness.

Curtis was born on August 14, 1955 at Gary Air Force Base in San Marcos, TX. He was predeceased by his parents Catherine and Billy B. Jones, sister Lisa, granddaughters Ava and Chloe Jones, grandparents Charles and Rosemary Davis, Roy and Cleo Jones.

He is survived by his wife of 49 years, Terri, sons Cody (Kerrville, TX) and Dustin (Houston TX), grandsons Taylor and Ryder, brother Brad and Janet Jones (Wimberly TX), sister-in-law Sherri and Buddy Reynolds (Kyle, TX), and numerous nieces, nephews, aunts, uncles, and cousins.

A lifelong Texan, Curtis grew up in Oak Hill, TX, but spent most of his adult life in Houston and Bellville, TX. He and Terri moved to Kerrville, TX in 2018 to be closer to family and close friends.

Above all else, Curtis was a devoted husband, father, and grandfather. His family always came first in his life and is reflected in their undeniable respect and adoration of ''Chief'', as he was lovingly called.

His other lifelong passions included being outdoors. Whether hunting, fishing, breeding and riding his favorite cutting horses, raising and racing quarter horses, or spending free time working on the ranch, Curtis was always committed and enthusiastic.

Curtis was the quintessential entrepreneur, and successfully started 11 businesses throughout his career. He led and impacted the lives of so many through his endeavors and is held dear by his former employees and customers.

Curtis, a lifelong cowboy, was an active volunteer and Director of the Houston Livestock Show and Rodeo since 1988. He also enjoyed his 24 year association as a member of the Tejas Vaqueros, amassing an impressive collection of prize belt buckles.

For those wishing to honor Curtis's memory, the family requests donations be made in his name to Peterson Hospice, Peterson Home Care, Kerrville, TX, or any other charity of your choice.

A Celebration of Life will be held at 5 pm, Saturday, September 16, 2023, at Vista Oaks Event Center, 8192 East Highway 290, Fredericksburg, TX 78624, to honor and memorialize Curtis Jones and a life well lived.

Attire: Gentlemen - cowboy casual. Ladies - afternoon casual.

Hotels and B&B's readily available in Fredericksburg TX.



12 Condolence(s)

Richard Saxon
Bellville, TX
Tuesday, September 19, 2023
Curtis was a one of a kind. He was kind, thoughtful and generous. I feel terrible that I lost touch with Curtis and didn't even know that he was ill. He was always a ray of sunshine, even when things were tough. I will always be reminded of Curtis when I look out our picture windows at the sunrise and/or the sunsets and see the beauty of the live oak trees that Curtis convinced me to plant in our pastures. He will live on in many hearts.

Natalie Self Ester
Spring, TX
Wednesday, September 13, 2023
Sending you all so much love and so many prayers during this difficult time. I have so many childhood memories of Curtis and your family and I am thankful for those. From our Matzke days to fun in Bellville. Put all of your trust in Him and He will get you through this difficult time.


Kathy Bishop
Sealy, TX
Monday, September 11, 2023
Words cannot express our heartfelt sympathy. Curtis was a fine & respectful man and will be missed by many. 🙏

Sincerely,

George & Kathy Bishop

Jason Beaman
Bellville, TX
Monday, September 11, 2023
Sorry to hear about Mr. Jones passing. Enjoyed his stories during my high school years. Praying for Dustin and his family.

Briana McDonough
Austin, TX
Saturday, September 9, 2023
Curtis will be missed by many! He was such a great example of a husband, dad and grandpa, our thoughts are with all of you!

Jenni Melton
Kerrville, TX
Friday, September 8, 2023
Curtis was a gentle spirit. Matt, I, and the kids have been blessed by both Curtis and Terri's generosity and friendship. We are thankful have known Curtis and our hearts are heavy for Terri and the kids.

Stephanie Chambers
Hockley, TX
Friday, September 8, 2023
Sorry to hear about the passing of Curtis. I worked for him for about 2 years and spoke to him when he came to the office or saw him around Brookshire. He was always so nice. Praying for the family in this time of pain and sorrow.

James Caltrider
Richmond, TX
Friday, September 8, 2023
Condolences to the family. Curtis was the one person that gave me an opportunity to excel and I will always be grateful.

Arlon Denby
Magnolia, TX
Friday, September 8, 2023
He will be missed by all who knew him

Sue Shelburne
Waller, TX
Friday, September 8, 2023
Prayers to the family.
Curtis was a true cowboy with a big heart. He will be greatly missed.


Bobby Holley
Tomball, TX
Thursday, September 7, 2023
I am so devastated to hear that my friend is gone. He was one of the good ones and they are few and far between. Praying for his boys and Terry. But the good news is to be absent from the body is to be present with the Lord. Just to say thanks Curtis for all you did for me. Love you buddy.

Brenda and Mark Pope
Boerne, TX
Wednesday, September 6, 2023
We are so sorry to hear of Curtis' passing. He was a wonderful person. Sending love and prayers.