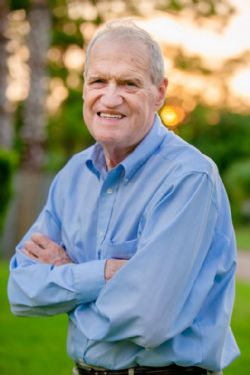 John Reagan
10/4/1941 - 6/21/2022
John Reagan, 80, of Houston, Texas, passed away on June 21st, 2022 in Kerrville, Texas. He was born in Dallas, Texas to Alfonso and Lillian Reagan on October 4th, 1941.

He attended high school at Thomas Jefferson in Dallas, Texas and then continued his education by graduating from Georgia Institute of Technology. After graduating, he went to work for Texas Instruments developing airborne radar technology before eventually moving into technology sales.

John is preceded in death by his father, Alfonso and mother, Lillian.

John is survived by his sons and their spouses, David/Colleen, Paul/Christina and Daniel/Ashley. John is also survived by his four grandchildren, Michael, Matthew, Cutler and Avery.

The family of John wishes to extend our sincere thanks to River Hills Health and Rehab for the support they provided John before his passing.


Obituary Provided By:



www.grimesfuneralchapels.com
info@grimesfuneralchapels.com
830-257-4544